Membership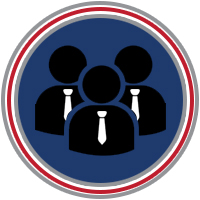 Company Membership
All company staff and employees can participate fully in all benefits of membership for the exceptionally low price of $200 per year.
Please complete the Company Membership Application here.
Individual Member
Solo Practitioners can reap the full benefits of RMAR membership for just $100 per year.
Please complete the Individual Membership Application here.
---
Do you have the drive to be more successful in the recruitment and executive search industry? Then RMAR membership is designed for you and your recruiting firm.
Our online membership application makes it easy to join other top-notch professionals in the fast-paced recruitment. From individual recruiters to the largest search firms and everything in between, our membership plans offer outstanding opportunities to grow in your field while connecting with the brightest and the best in the business.
Membership benefits include substantially discounted rates for participation in RMAR's
Twice-yearly training events that feature nationally-renowned speakers
Discounts to the annual NAPS conference
Multiple networking and happy hour events that create opportunities to mingle with the most successful and fascinating people in the industry
Holiday and celebratory occasions honoring outstanding achievements
RMAR's affiliation with the National Association of Personnel Services (NAPS) puts a wealth of valuable resources at the fingertips of our members.
You owe it to your career to invest in membership with Rocky Mountain Association of Recruiters.