Membership Directory
Search RMAR's membership directory where you'll find the industries top recruitment and executive search specialists throughout Colorado, Wyoming, and New Mexico.
---
Bayne Consulting & Search, Inc

With over 20 years of search, recruitment, and consulting expertise, BCSI is your trusted advisor for talent in the physical security integration industry. BCSI is known for a thorough, targeted, and conscientious approach to the business and art of matching unique talent with exceptional organizations. Whether you are a solutions provider seeking the best talent or a focused professional seeking to move your career forward, we can help. At Bayne Consulting & Search, we are passionate about – and dedicated to – bringing top talent to leading security integrators across the nation.
303-396-0404 Phone:
Address:11755 Airport Way, Ste 114, CO 80021
Level:
C-Level/President/Board of Directors
Vice President
Director
Manager
Staff-level
---
Bode Search Group, LLC
Recrutiing for sales and technical positions in security, unified communications, building materials, technology, manufacturing, and plastics.
3033493778 Phone:
Address:370 S Poplar Way, Denver, CO 80224
---
Borchert Associates
Borchert Associates LLC, founded in 1987, is a Talent Advisory and Executive Search company that specializes in heavy manufacturing worldwide, with an emphasis on metalcasting, machining, and related highly engineered metal products. Primary applications for these engineered products encompass Automotive, Commercial Vehicle (Heavy Truck), Aerospace, Oil and Gas, Agricultural Equipment, Construction Equipment, Industrial and similar markets.
720-336-5818 Phone:
Address:529 Cheyenne Drive, Lafayette, CO 80026
Level:
C-Level/President/Board of Directors
Vice President
Director
Manager
Staff-level
---
BroadReach Search Partners
Nationwide executive search firm focused in Medical Diagnostics, Life Sciences, Biotechnology, and the Pharma CDMO space. 100% permanent placement across Sales, Marketing, Operations, and clinical/technical roles. 22+ years of business success. BroadReach was founded with a goal: "fix the broken recruiting process". We continue to address the biggest challenges our clients face: spending their valuable time on unscreened and unqualified candidates, the inability to attract top talent in a competitive candidate market, and overcoming late-stage drop-outs or counter-offers. Our proven process starts with a thorough consultative conversation with the hiring manager to outline the ideal candidate profile and go well beyond the job description to assess the company's culture, the hiring manager's management style, the company's competitive advantage, and where this job can lead. We then compile all the information provided, so we are truly able to tell our client's story in a way that will attract the top passive and active candidates. Finally, we stay two steps ahead to drive and complete the process for successful placement and retention.
7205291801 Phone:
Address:5600 South Quebec Street, Suite 270C, Greenwood Village, CO 80111
Industry:
Biotechnical
Diagnostics
Healthcare Information Technology
Level:
Vice President
Director
Manager
Staff-level
---
CLGS, Inc. Executive Search
Since 1991, CLGS, Inc. has been building and cultivating a diverse database of exceptional healthcare professionals across the nation. This valuable asset, combined with a unique, personal and consultative approach to the recruiting process and extensive industry knowledge, has advanced careers and helped to transform healthcare organizations nationwide.Our expertise spans several segments of the healthcare industry: healthcare services, health insurance and benefit administration, management consulting, information technology and medical products and devices. We place professionals – from directors to C-level executives – in the functions of general management/operations, business development, accounting and finance, information technology and human resources.
3035714800 Phone:
Address:5610 Ward Road, Suite 300, Arvada, CO 80002
Industry:
Healthcare/Hospital Systems/Physician
Health Services
Level:
C-Level/President/Board of Directors
Vice President
Director
---
DMarie and Co
DMarie & Co. is a boutique recruiting firm based in Denver that specializes in placing top HR talent in companies across the country.
3033865787 Phone:
Address:1438 Little Raven St. #401, Denver, CO 80202
Level:
Vice President
Director
Manager
---
Doro Executive Connections
We help CEO's find executive talent to build out winning teams
303-470-9465 Phone:
Address:, CO
Level:
C-Level/President/Board of Directors
---
ENSCICON CORPORATION

Veteran-Owned Small Business. Enscicon provides exclusive access to top engineering & construction talent regionally, domestically, and internationally in the following six market sectors: • Renewable Energy • Oil and Gas • Power Generation and Delivery • Mining and Minerals • Environmental • Transportation Infrastructure • Water/Wastewater The world's top firms come to Enscicon for our recruiting and payroll services. As one of the leading national players in employing A-list talent, we make it our business to match seasoned professionals with the finest organizations. We offer the following services: direct hire, contract-to-hire, contract, payroll, PEO & retained search. What sets us apart from our competitors? Here at Enscicon, we make our relationship with you our top priority. Just take a look at our full benefits package offered to every employee including contractors.
3039808600 Phone:
Address:3505 Meade Street, Suite 500-D, Denver, CO 80211
Industry:
Construction
Energy/Oil & Gas
Staffing
Level:
C-Level/President/Board of Directors
Vice President
Director
Manager
---
Executive Search Associates
Bringing Talented People Together Executive Search Associates is a provider of full-service recruitment and retention solutions. Our clients enjoy a full array of solutions customized to meet their unique and individual needs. This includes: Retained and Contingency Search, Contingent/Interim Staffing, Out-sourced Recruiting Services, Human Resource Consulting, and Succession Planning. At Executive Search Associates we listen carefully to our clients' individual situation. We identify the best course of action and work with diligence to provide the solution. We are faithful to the process and make masterful matches. We measure our success by solving client problems and putting the best person in the right position. We get to know our clients well and because of this personal relationship they LOVE working with us. More than doing business together; we go through life together. Our company is successful because we go abundantly beyond our clients' expectations. We do things intentionally to astonish them with our service and the heart we have to solve their problems. We hire hardworking, service-oriented people, train them to excel in the recruiting business and empower them to create uniquely special client experiences. We are passionately dedicated to providing our team the opportunity to contribute to the lives of others while being invested in their own personal success in a 21st-century work environment.
---
Executives by Sterling, Inc.
Hotel legend E.M. Statler declared that the three key elements in hotel success are "Location, location, location". In the new millennium, Executives by Sterling amends that to read, "People, people, people"! We remain committed to excellence in knowing and recruiting quality people both nationally and internationally….a Sterling standard which will yield a level of staff productivity that makes our services an investment in your company's future. Executives by Sterling, a partnership of two top-flight hospitality industry executives, will oversee staff recruitment and serve as general consultants to hotels, restaurants, clubs and resorts. As executive recruiters, we are committed to search out and submit for your selection those candidates who are the best our industry has to offer with no waste of your valuable time or money. As consultants, we rely on experience in all aspects of management to guide your company in: Human resource management * Training and development * Sales and marketing plans/studies * Operations and sales audits * Individual personality profile analysis.
303-934-7343 Phone:
Address:3545 S Tamarac Drive, Suite 380, CO 80237
---
Experience Factor
3033006976 Phone:
Address:3900 E Mexico Avenue, Suite 600, Denver, CO 80210
Level:
C-Level/President/Board of Directors
---
FieldPros
John Meyer is Founder/President of FieldPros, Inc., a national recruiting firm he founded in 2004 and leads the Retained Executive Search practices. Since its inception, FieldPros has helped innovative companies in K-12 and Higher Education with their hiring initiatives. FieldPros has made placements at over 200 EdTech and education services companies. LearnSearch was launched as a division of FieldPros, Inc. in 2018 to provide recruiting services for L&D technology companies and internal corporate L&D departments.
303-440-3345 Phone:
Address:337 E. Simpson Street, Suite 200, Suite 210, Lafayette, CO 80027
Industry:
Education/Higher Education
Level:
C-Level/President/Board of Directors
---
Hanna & Associates
Provide executive search services in the architectural , construction, industry. Work on national level with leading consulting firms ranked in the Top 500 of ENR list. Industries served are Healthcare, Science Technology, Education, Aviation, Corporate, Civic, Performing Art, High Rise, Retail, Mix-Use, Commercial.
720-532-0050 Phone:
Address:PO BOX 372297, Denver, CO 80237
---
High Country Search Group
---
---
JDEK Associates
JDEK Associates, LLC is a national boutique sales search firm. We specialize in placing experienced top performing industry Sales Professionals and Sales & Marketing Executives in the Talent Management Software industry. This includes companies in areas such as; Enterprise Talent Management,Corporate ELearning, Leadership Development, Corporate Governance, Risk & Compliance, as well as business development for Management Consulting/Human Capital firms. If you are a top performing sales individual or Sales or Marketing leader in the Talent Management, or closely related industry, we would love to speak with you! We frequently have positions nationally, and occasionally internationally, with high growth software/SaaS and professional services firms. The majority of our roles tend to be with high growth firms in the $5m-$100m+ revenue range and they generally seek talent with at least 10+ years of experience building revenue portfolios in the $1m-$3m+ range annually. Contact us @: eileen@jdekassociates.com
303-919-8180 Phone:
Address:, Arvada, CO 80005
Level:
C-Level/President/Board of Directors
Vice President
Staff-level
---
Jenn Resources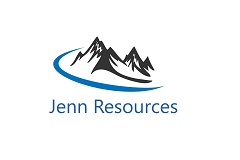 I am a biopharma recruiting and staffing expert and owner of Jenn Resources supporting the hiring needs of biopharma clients across the US. Owner of Jenn Resources, a Biopharma Staffing and Recruiting firm based in Colorado Springs, CO. I partner with emerging to mid-sized biotech, pharmaceutical and Clinical Research Organizations (CRO) to build exceptional teams by seamlessly sourcing & delivering qualified candidates in direct hire, contract, and contract to hire roles. Specialties include expert talent attraction, world class networking, targeted sourcing, candidate engagement & delivery. Offering recruiting and staffing turnkey solutions, I am passionately dedicated to identifying qualified candidates who match each clients' unique requirements, offering life changing job opportunities to my expansive professional network, and utilizing the principles of the Rotary Four Way Test. You can reach me at jenn@jennresources.com or 719-331-2501.
7193312501 Phone:
Address:10695 Egerton Road, Colorado Springs, CO 80908
Industry:
Biotechnical
Medical Device
Staffing
Level:
C-Level/President/Board of Directors
Vice President
Director
Manager
Staff-level
---
Key Talent Group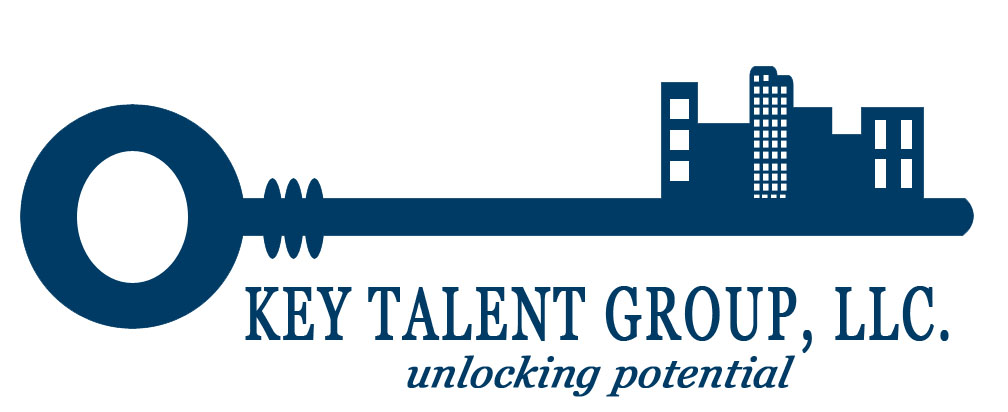 Specialties: Specialties: * Construction * Oil & Gas * Medical Recruiting
303-471-7991 Phone:
Address:, CO
---
Leading Edge Medical
(303) 449-9300 Phone:
Address:, CO
---
Lucas Group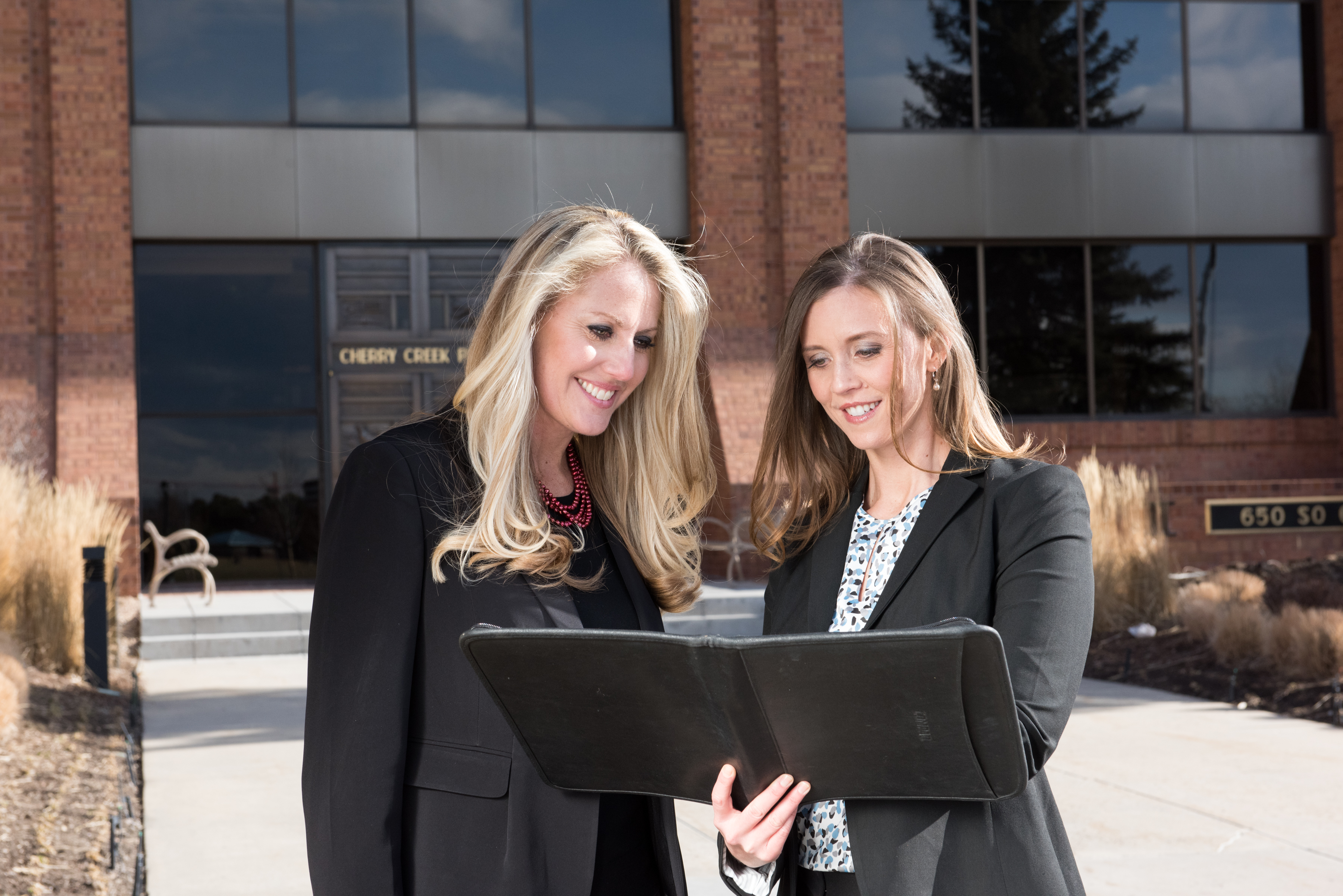 Lucas Group is North America's premier executive search firm. Since 1970, our culture and methodologies have driven superior results. We assist mid-tier to Fortune 500 clients find transcendent, executive talent; candidates fully realize their career ambitions; and associates find professional success. Combining local knowledge with national reach, Lucas Group has the geographic breadth and industry depth necessary to deliver results. We provide trusted, consultative service by truly listening and responding to the needs of our clients and candidates. We are professional, high-performance, and passionate industry veterans with both insight and integrity, making a very real difference in businesses and careers. We listen. We understand. We deliver.
303-512-0600 Phone:
Address:650 S. Cherry St, Suite 450, Denver, CO 80246
Industry:
Construction
Energy/Oil & Gas
Information Technology
Manufacturing
Military
Real Estate
Telecom
Level:
C-Level/President/Board of Directors
Vice President
Director
Manager
---
Oxford Tax Recruiting
Oxford Tax Recruiting is the leading tax recruiting firm in Minnesota, Colorado and the state of Washington – one of a few, highly specialized firms in the country. Our goal is to be the number one tax recruiting and staffing firm in the markets we serve. We understand the nuances of the tax profession and use that knowledge to bring top candidates and leading organizations together.
303-730-0100 Phone:
Address:26 W Dry Creek Circle, Suite 510, CO 80120
---
Peak Recruitment LLC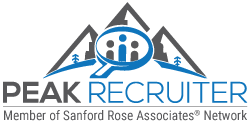 Executive Recruitment Firm specializing in Manufacturing and Healthcare by providing permanent/direct hire, and contract/interim staffing at all levels in the organization.
7202628427 Phone:
Address:7293 South Tempe Court, Aurora, CO 80016
Industry:
Healthcare/Hospital Systems/Physician
Manufacturing
Level:
C-Level/President/Board of Directors
Vice President
Director
Manager
Staff-level
---
SearchPerfected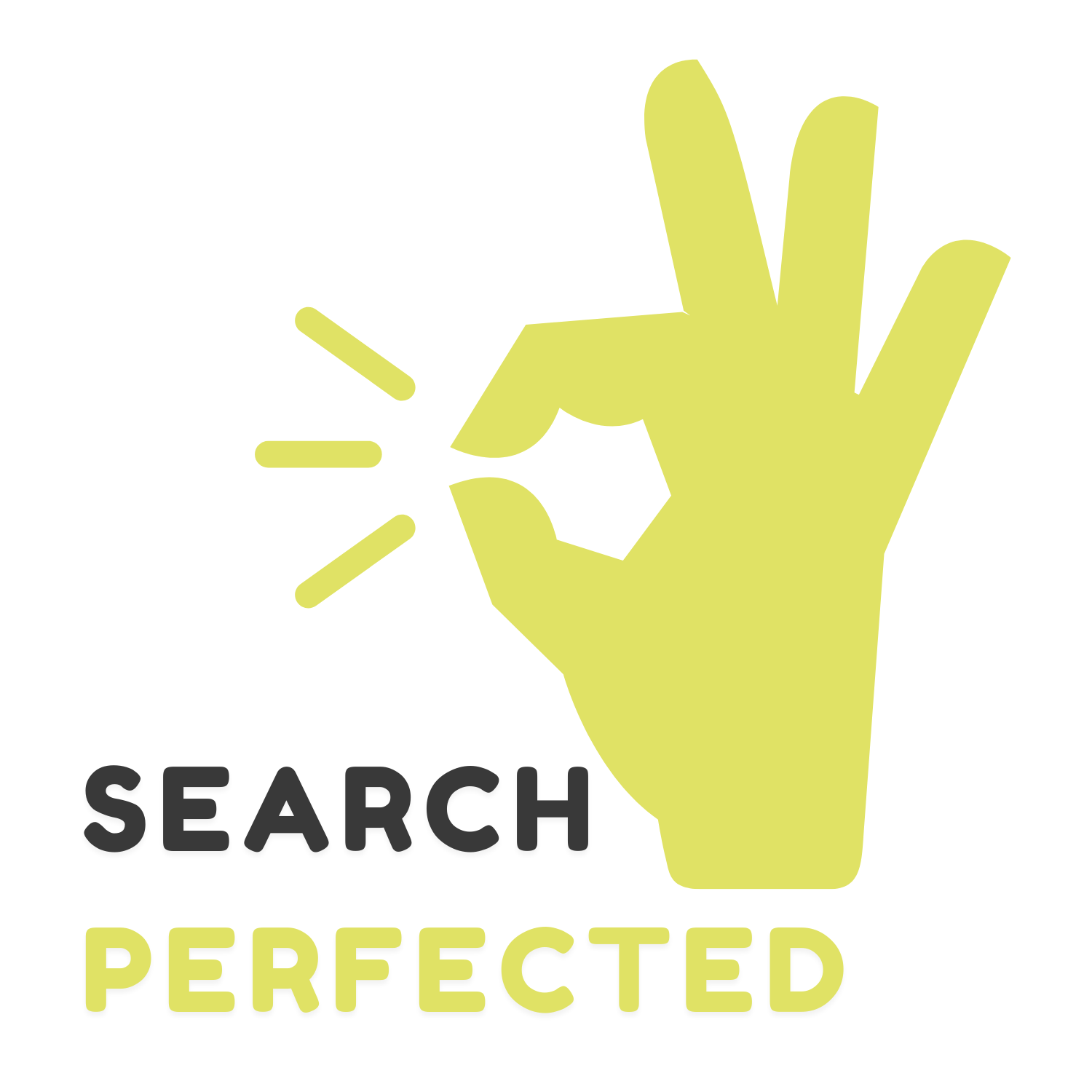 Empowering search industry leaders everywhere to gain freedom from manual processes to focus on their firm's future. We are leading the way in optimizing operations for recruiting firms through custom integrations and automation of day-to-day processes including but not limited to financial reporting, commission tracking, sourcing, CRM cleanup, and the client & candidate journey.
817.739.1580 Phone:
Address:, Denver, CO
---
Solution Partners
303-268-1000 Phone:
Address:5300 DTC Parkway, Suite 360, CO 80111
---
Spencer James Group
Recruiting sales, service and leadership roles within the employee benefits field nationally. I work with broker/consultants, carriers, TPA's and insuretech.
---
Tangent West
Tangent West, headed by Cheryl Grimaldi, is a executive recruiting firm that specializes in placing the best and brightest in Executive Administrative Professionals, C-Suite Management, Human Resources, Marketing, and Accounting & Finance positions throughout Colorado, New Orleans, and the United States.
970-926-1595 Phone:
Address:P.O. Box 25, Edwards, CO 81632
---
The Pinnacle Source Inc
The Expertise We Love To Provide - Less is more at The Pinnacle Source. All we do is recruit sales/sales management personnel for Technology firms in Colorado.
303-796-9900 Phone:
Address:2727 Bryant St., Ste. B1, Denver, CO 80211
---
Travis and Associates
7205356433 Phone:
Address:12596 E Wesley Ave, Aurora, CO, Aurora, CO 80014-1994
Level:
C-Level/President/Board of Directors
---